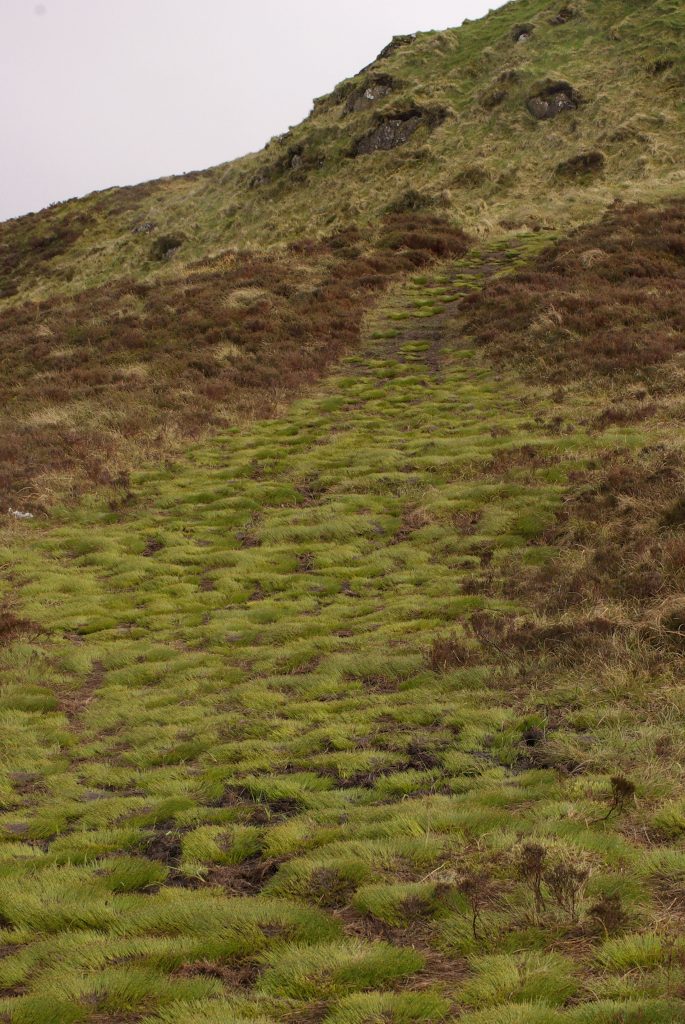 Love is plodding feet
Set fixedly to follow,
Whether dancing down a grassy slope
Or stumbling up steep, stony ways.
Love is vigilant sight –
Eyes ever pulled from wandering,
Whether held in helpless rapture
Or in staunch, determined gaze.
Love is chosen faithfulness,
A will renewing always,
Whether time brings tenderness
Or trouble-laden days.
Love transcends the moment
To pour out in self-surrender
That runs washing over feet
Whether feelings ebb or blaze.